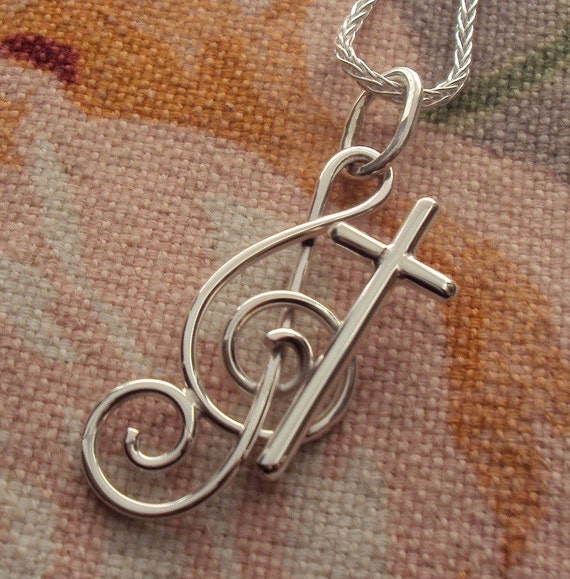 ****Click to visit shop
"Sing and make music to the Lord, always giving thanks to God the Father for everything, in the name of our Lord Jesus Christ." Ephesians 5:19

This pendant is about praise and worship and joy in the Lord!
I love the treble clef- a beautiful, universal symbol of music and when paired with the symbol of the cross, it carries a powerful message!

This pendant measures approximately 1 3/8" high,
and is handcrafted of sterling silver.
NOTE: Chain sold separately- see listing.

It comes packaged in a nice white gift box tied with black satin ribbon. Enclosed you'll find a card printed with the bible quote that inspired the design.