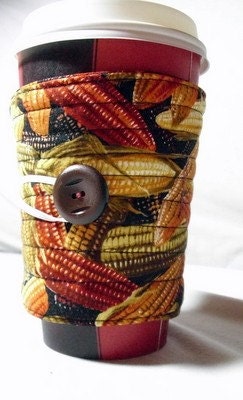 ****CLICK TO VISIT SHOP****
This cup cozy is perfect for protecting your hands from hot or cold cups.
Cup cozies are created with three layers of fabric. They are double sewn and then quilted. The elastic band is perfect for holding and adjusting to different sizes of cups.
On an average the cozies measure 11" x 3 1/2"
Perfect for gift giving to teachers, just include a gift card to your favorite coffee shop.