Shabby Chic!
Unique Vintage Book Paper Wreath Christmas Wall Decor Free Shipping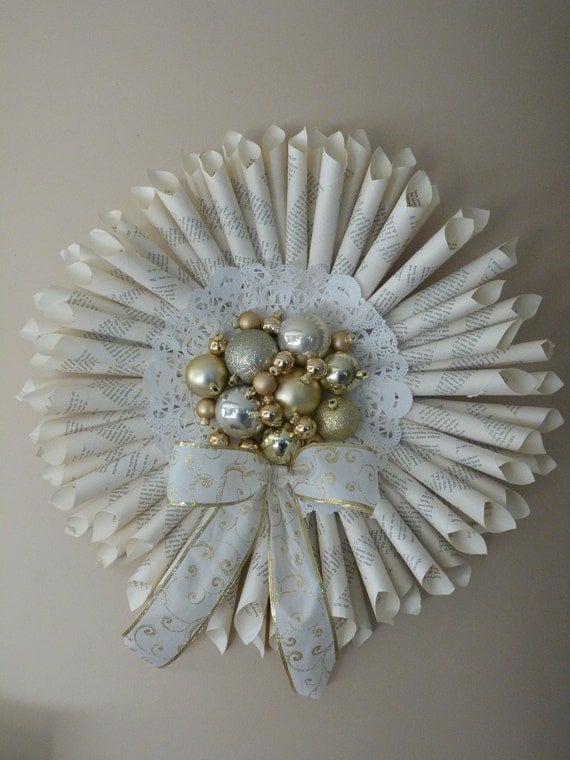 For a limited time this is Free Shipping - Measures about 23" in diameter all around.
This beautiful wreath was made by me. I created it using vintage book pages that have that nice 'yellowing' antique look. I added 'shatter proof' Christmas balls to the center giving it that "Shabby Chic' unique decor. This has two layers of vintage book pages.
Long Pocket Watch Locket Necklace : Timeless. Turquoise Fleur. NK430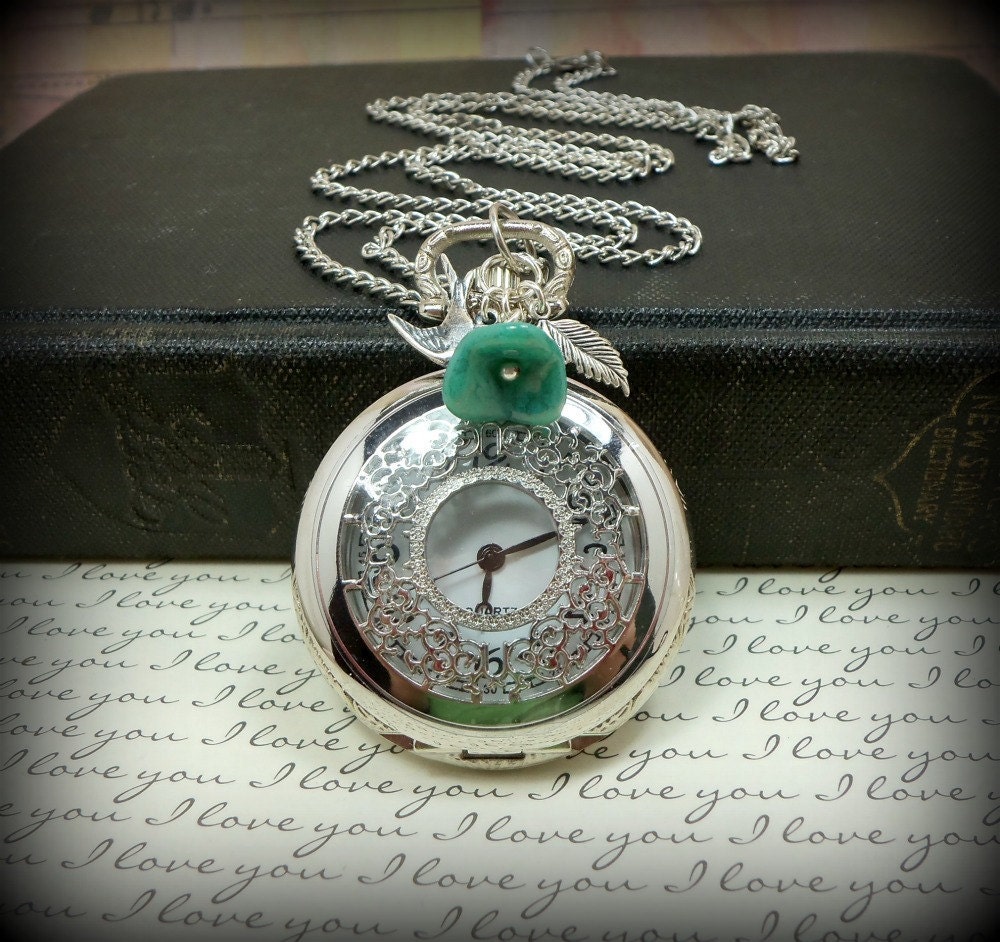 A large beautiful ornate filigree silver pocket watch locket is touched with pretty dangles of a sparrow, leaf, and turquoise Czech glass bloom. They dangle together from a long silver chain, giving this piece timeless true vintage charm.
♥ Measures 32 inches long.
♥ Pocket Watch Locket is reversable, with beautiful florals on the other side.
♥ Pocket Watch really works, and battery is replaceable.
Pink Carnation Shabby Chic Filigree Earrings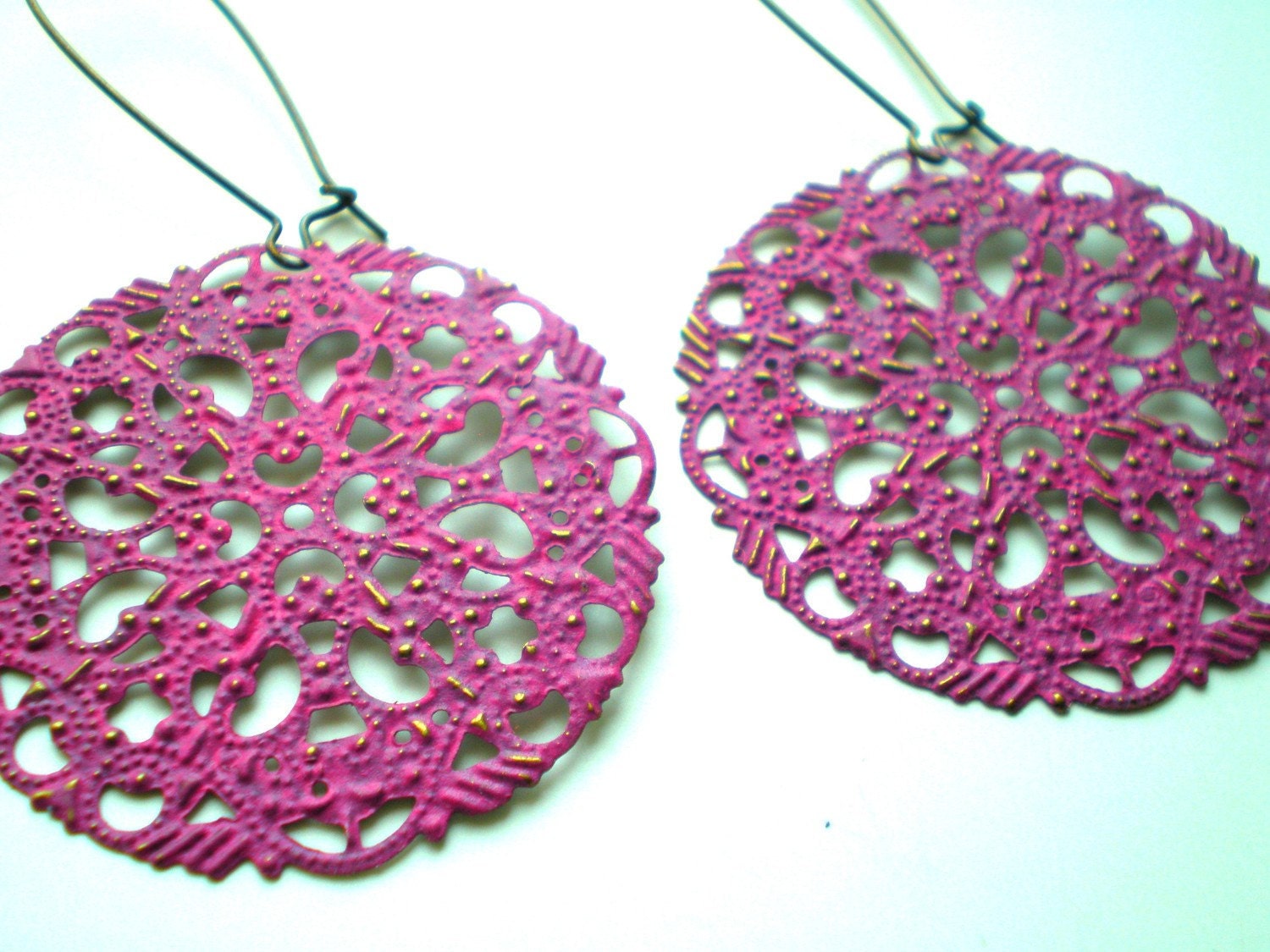 Vintage style antiqued/patina round metal filigree earrings. They are light weight and easy to wear. The front is painted and the back is left bare.
I've attached these beautiful filigrees from brass kidney ear wires.
These earrings are approximately 1 3/4 inches (4.445cm) in diameter and 3 inches (7.62cm)long.
Filigrees measure 44mm.
Filigrees are painted with acrylic paints and then a sealer is applied to look like a patina.
18 inch Victorian/Shabby Chic Ornament Wreath-peach-white-brown-gold and silver-Made to order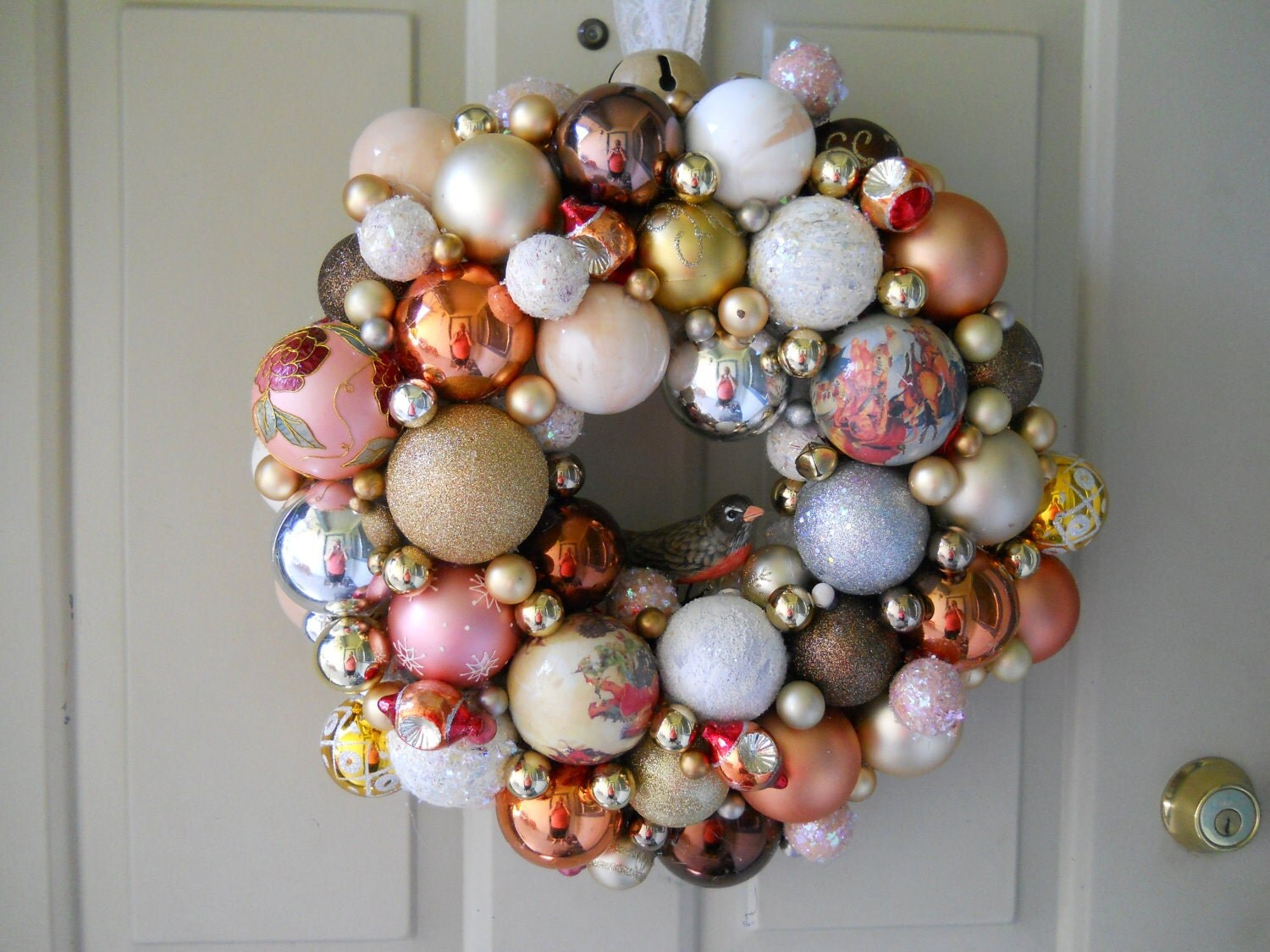 18 inch Shabby Chic/Victorian style ornament wreath. Lots of pretty pearlescent bulbs.
This beauty would look pretty above a fireplace mantel, and of course hanging on the front door for all your guests to see. You can also place it in the center of the table for a beautiful centerpiece.
Each bulb has been securely placed on the lace wrapped wreath base. There are several layers of ornaments.
Please note that this wreath has been spoken for, yours will be identical with no robin bird. Sorry, he flew out of the last wreath so I didnt add him in this one. ;)
I ship all my wreaths Fed Ex. I have found that over the years of shipping these babies that Fed Ex is most careful. You will be provided a tracking number after your wreath has been shipped.
Custom orders are always welcomed! Just send a convo.
Lots of bubble wrap and packing peanuts is placed around the wreath. You can store this in a hat box or a rubbermaid plastic wreath box.
There is a ribbon at the top of the wreath and one for hanging. Wreath is already to be hung.
Shabby Sign Quote A Dream is a wish the heart makes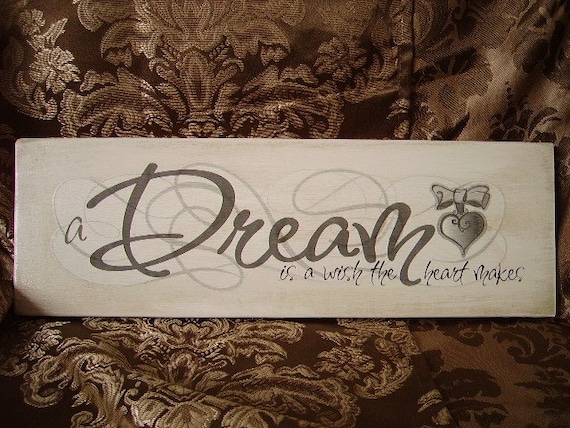 This shabby chic sign has been painted ivory and antiqued for a shabby, time worn appeal. It features the verse, "A dream is a wish the heart makes".
Made of pine, it measures approximately 6"h x 17"w, and hangs by 2 sawtooth hooks attached to the back.
Button - ology No. One The study of vintage buttons Photographic Print 10x10 inches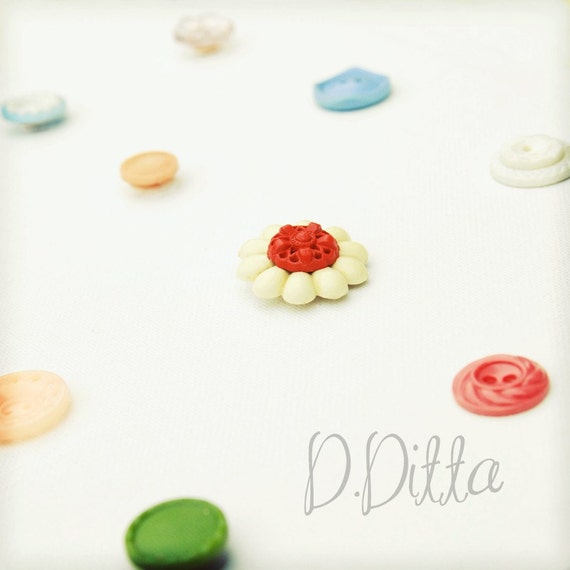 Button - ology No. One The study of vintage buttons Photographic Print 10x10 inches
If buttons make your heart pitter patter, then you may just fall in love with this one. I have a serious collection of vintage buttons and these are a few of my favorites! Most of these buttons featured in this image are from the 1950's. I usually make button jewelry… check out my other listings :)
The "D.Ditta" logo will not appear on final print. Image will be 10x10 inches in size. Print will be on archival matte photographic paper.
Colossians 3:23
23 Whatever you do, work at it with all your heart, as working for the Lord, not for men,