Vintage Napkins Handstitched Variety of Fabrics Sweet and Shabby Chic BAKER'S Dozen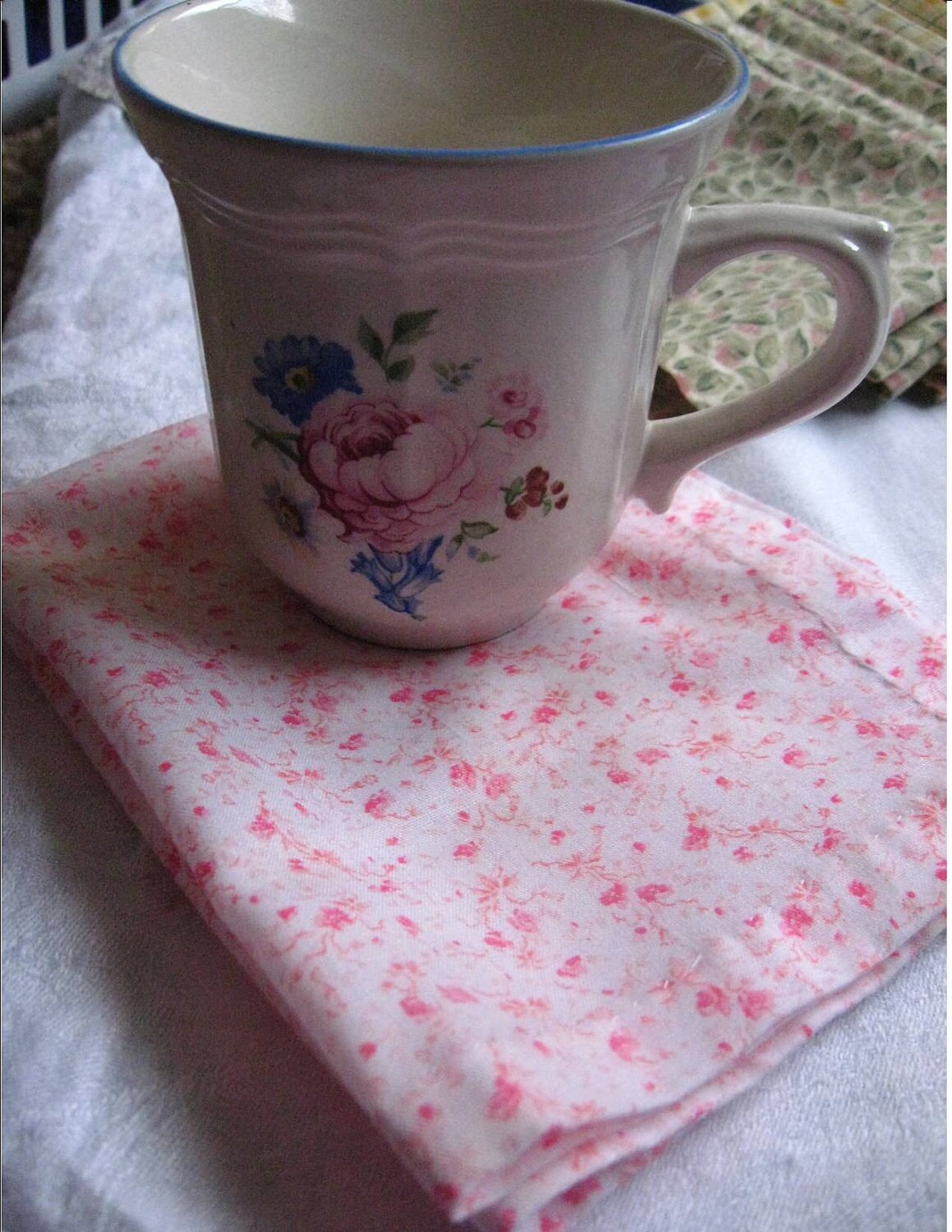 13 Vintage cotton handstitched napkins. A lot of care went into the stitching, piecing together and hemming of these sweet cotton fabric pieces. They range in sizes from tiny to not so tiny, very shabby chic for an 'eclectic' lunch or brunch, petite napkins in a variety of prints and navy solid.
Wooden Photo Frame Home Decor You Are My Sunshine Lyric Quote, Distressed Shabby Chic Hand Inked, Picture Frame Wall Hanging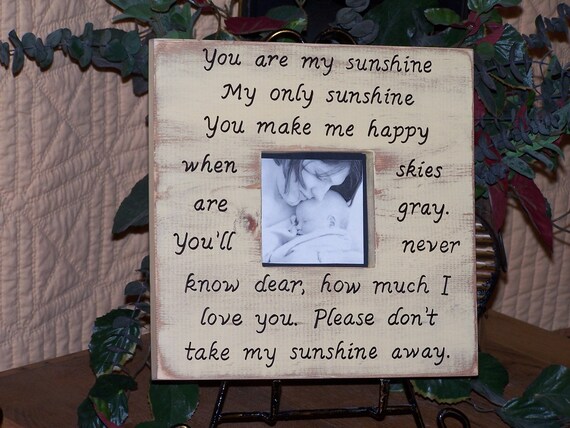 This lovely yellow wooden frame hand cut from an impressive 3/4" thick solid piece of pine measuring approximately 11" x 11" would make a fabulous display for your favorite photograph. Inside cut out measures approximately 4" x 4". Looks great on an easel (not included) and has a saw tooth hanger on the back if you prefer wall display. Makes a meaningful gift as well. Comes with four self adhesive photo corners so you can line your photograph exactly the way it looks best in the frame and it will be held there.
The popular quoted lyrics are hand inked (no stencils or vinyl stickers):
You are my sunshine
My only sunshine
You make me happy
when skies are gray.
You'll never know dear,
how much I love you.
Please don't take my sunshine away.
Be Yourself Word Block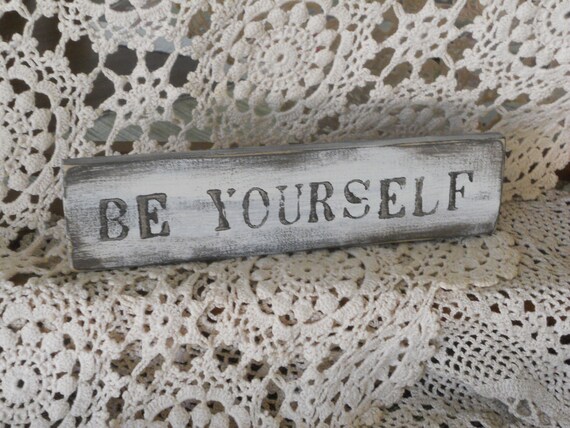 Shabby rustic style word block - perfect to encourage or inspire......... treat yourself or give to someone special!
I think my word blocks will look great on a desk, grouped on a bookshelf, or even on the window sill by the kitchen sink! The blocks are freestanding and this one measures H4cm x W16.5cm.
Each block is hand made, hand painted and aged - the one you receive may vary slightly from the one photographed.
Shabby chic vintage style Etsy shop Banner and avatars set....includes free thanks grapics.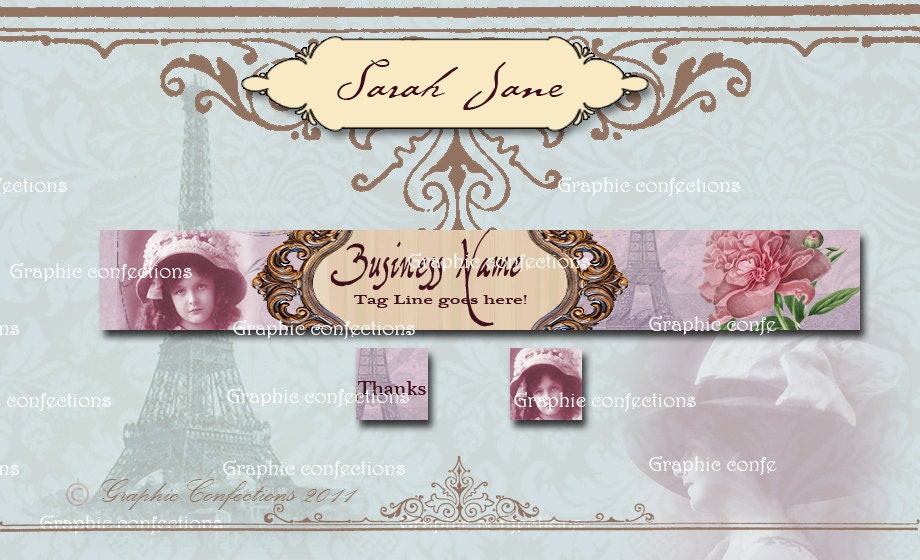 Here is another reasonably priced banner which features images from my vintage ephemera files. It would be suitable for shops that sell children's headgear or shops that feature vintage millinery items. It is also versatile enough to be used to represent all vintage and antique type shops. This set includes:
1 100 x 700 px etsy banner
1 72 x 72 avatar
1 free thank you avatar
Shabby Chic Chalkboard Key Holder
I upcycled this key holder into a cute chalkboard. Place it near your back door to display little messages and for a spot to hang your keys as soon as you walk in.
the frame and hooks were painted in a pale turquoise and lightly distressed.
frame and hooks measure 9" x 7" x 2 1/2"
chalkboard measures 6 1/2" x 4 1/2"
three hooks on back for hanging
Black Feather Heart ORNAMENT French Chic Paris Apt Pink Heart Gold Trimmed Gift PLAQUE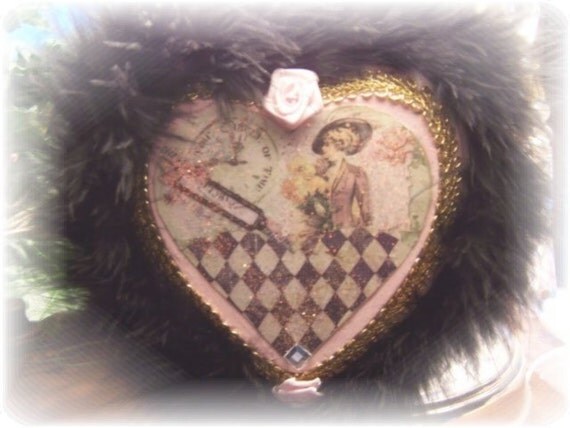 For your consideration, is this lovely black feather heart ornament/plaque for your French Chic decor! This unique ornament/plaque features a picture of a lovely French lady with a black & white diamond background at the bottom and irridescent glitter over the face. The edges are trimmed with a metallic gold gimp braid and there are 2 pink satin roses, one at the top, one at the bottom. Around the entire border, we've added authentic black turkey feathers for ambience! Can be used as an ornament or a plaque. The heart is painted a very light pink and measures approx. 5 1/2" x 4 1/2" not including hanging ribbon at the top and not including the feather border..
Maeve Cake Stand. Cupcake Dessert Pedestal. Upcycled Vintage. Roses Pink Kitchen Party Hostess Gift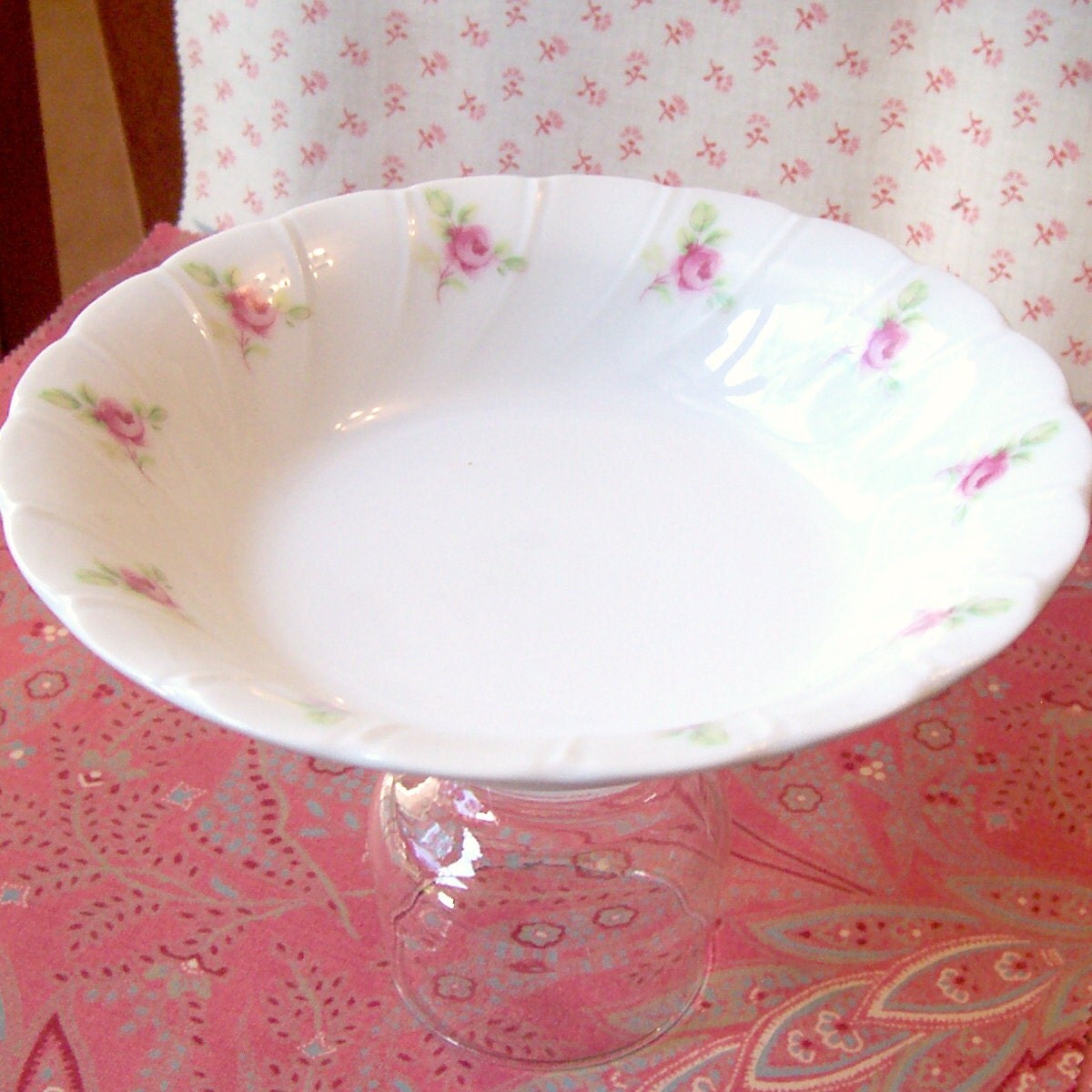 Maeve Cupcake Pedestal. Vintage-inspired homewares by Domum Vindemia on Etsy.
Serve your cupcakes and sweets in eco-friendly style with the sweet Maeve cake stand! Composed of a beautiful saucer and clear shot glass, this cupcake pedestal would make a sweet hostess gift or could be a cute talking point at your next dinner party.
The top part of the stand is a gorgeous Japanese-made flattened bowl decorated with beautiful pink roses. The edge has a slight raised ridge feature. The base is an upcycled clear shot glass.
The Maeve stand is approximately 10cm (4 in) high and 14cm (5.6 in) wide.