SALE-Sead Bead Earrings- Silver -Sparkling Lemon-Lime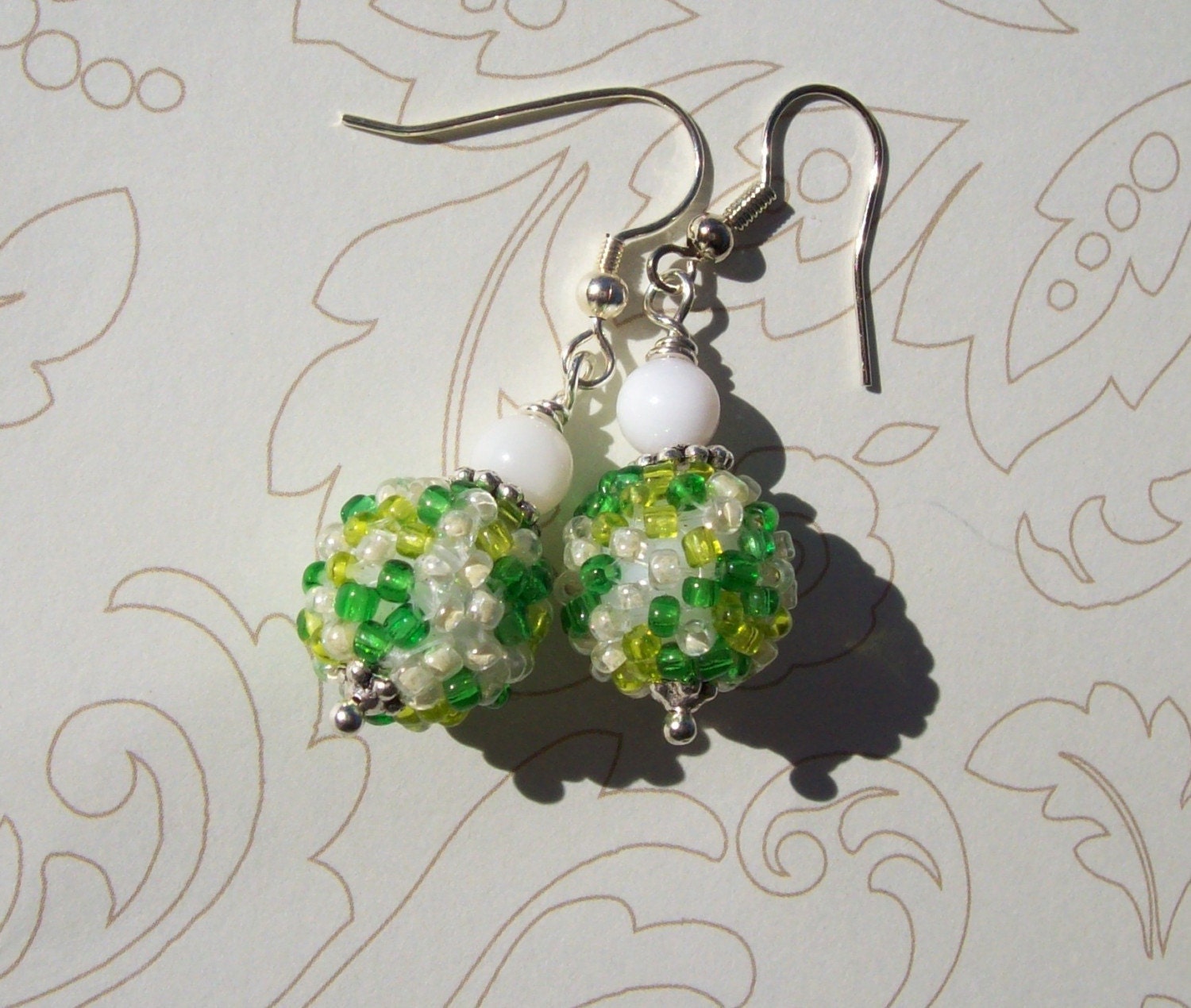 These earrings are composed of Lemon-Lime seed beads woven on a bead with a iridescent sheen. These are adorned with White beads on the top, These Are fun and light, Perfect for the spring and summer!
~Make sure you check out my store for more great finds!
Was 12.50
Measures 1 1/2"




Flower Pin, Brooch, Corsage in Turquoise and Teal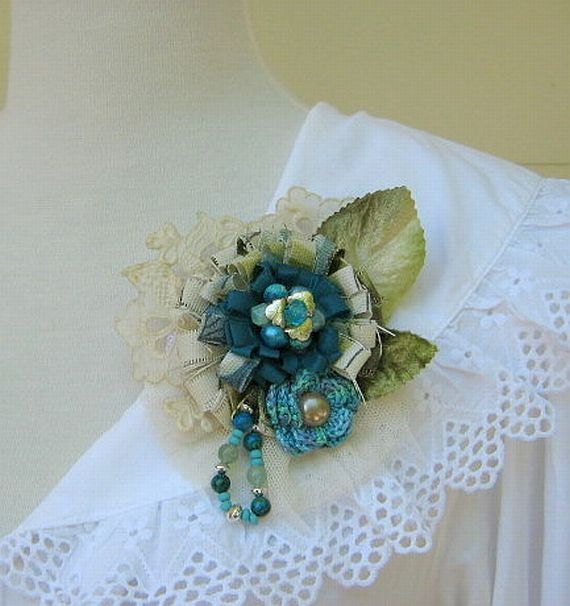 Rich shades of turquoise, teal and olive make this hand made flower pin brooch a striking accessory. I made the Bijou Blues corsage featuring spectacular aged vintage lace and net in cream, along with a re-purposed vintage earring and vintage pearl button.
I added a bead loop of sterling silver, adventurine, and jasper semi-precious stone beads to tie in with the colors of the fabrics and vintage millinery leaves I chose. A hand-crocheted rose in aqua nestles into the posy.
The corsage measures 5" (12.7 cm) by 4-1/4" (10.79 cm) and is hand stitched. I love designing unique accessories that enable you to make a statement all your own! The back of the brooch is finished with a soft polyester felt and has a sturdy bar pin. You can wear your brooch in so many ways! On a hat, your lapel, on a sash around your waist, or pinned to a ribbon and worn around your wrist -- just to name a few options. The flower is intentionally created with a frayed shabby look, but to help prevent deterioration, I have used a fixative.
If you are dreaming of a Sweet Little Something I currently don't have in www.pickleberrytrifles.etsy.com, please ask. I love to do custom work – and my stash of fabric, lace and vintage buttons is endless!
Set - Necklace & Earrings - Greens, Blues, Jade, Czech Glass, Stone, Wood, Silver Plated Toggle Clasp, Extra Long - FREE GIFT BOX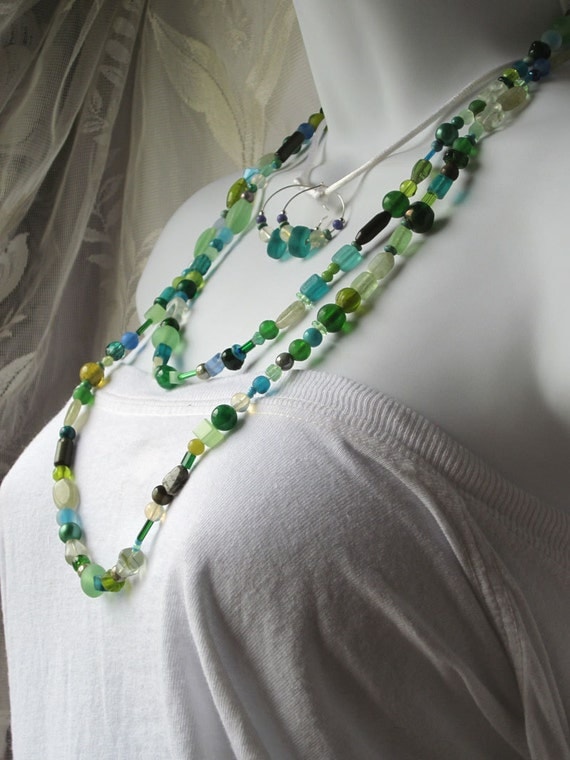 Beautiful coordinating long necklace and earring set:
Gorgeous combination of colors and textures! Smooth, shiny beads next to matte, frosted beads. Bright aqua with frosted seafoam greens and soft blues.
Necklace features:
* Stone
* Jade
* Czech Glass
* Glass
* Silver plated, easy to use, Toggle Clasp
* Approx. 48 inches long.
Coordinating earrings:
* Silver plated 1 inch hoops
* Assorted coordinating beads
Mug Cozy - Banana Berry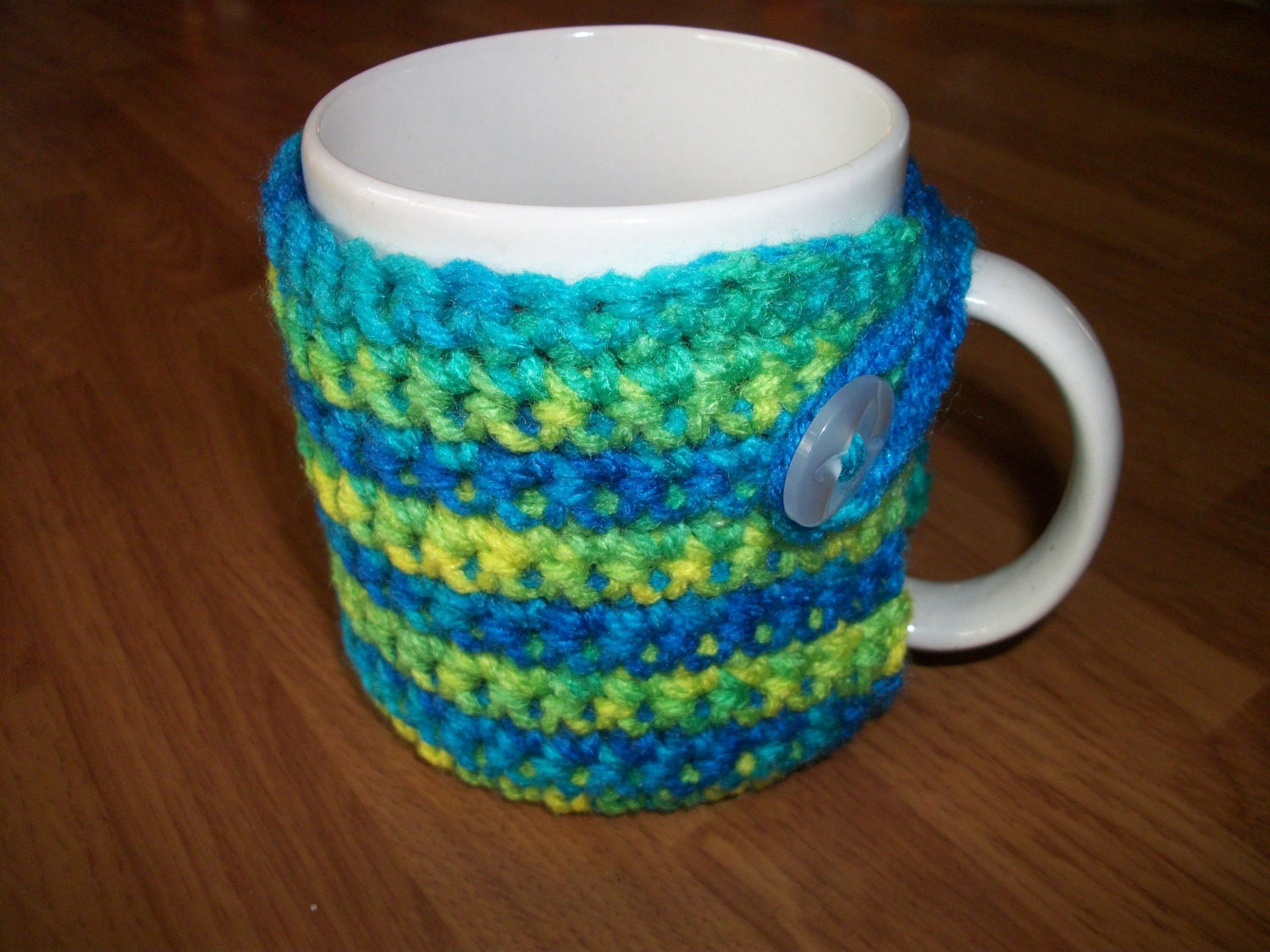 This cozy will fit just about any regular size mug and will keep your drink hot and your hands nice and cozy. It is fully enclosed on the bottom, so it also acts as a coaster.
I have crocheted this cozy from 100% new materials. Most of them are made from Redheart yarn. The color changing yarns will make each cozy a bit different depending on where the color changes occur.


Mid century coffee cup green Pennsylvania Dutch design on ivory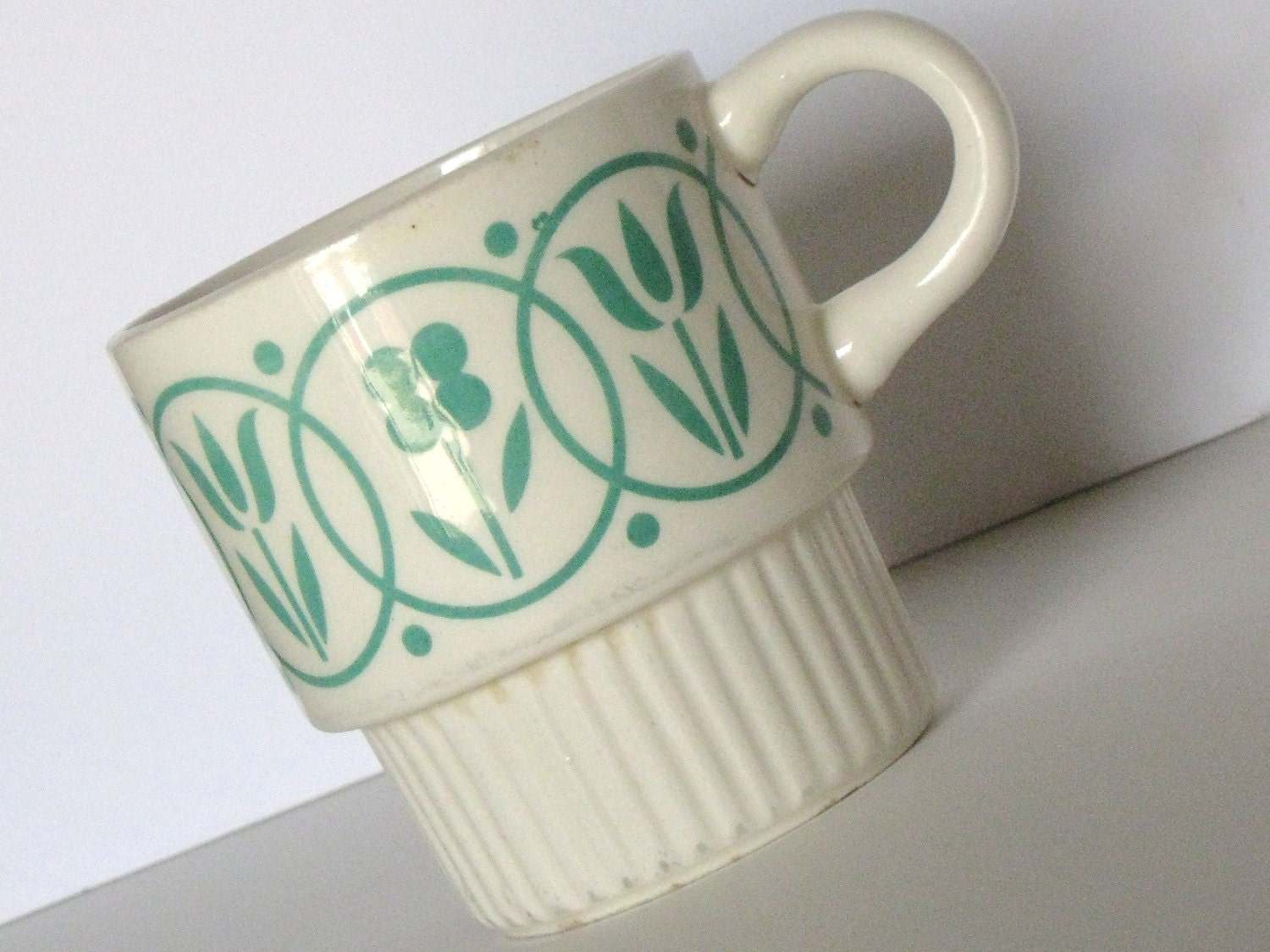 This cute coffee cup has a pretty Pennsylvania Dutch-like pattern of tulips and flowers in green. The mug is ivory. Normal wear and tear for a vintage item of this era. No cracks or chips, and the handle is intact.


Whimsical Swirl Glass Beads - 6 count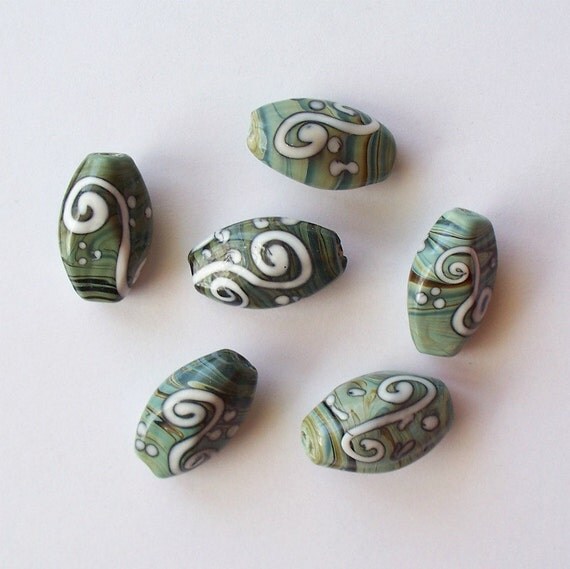 This listing is for 6 glass beads that are blue, green, brown, turquoise, black, white swirled with white and black or dark brown swirl and dot patterns on them. They are a gorgeous color and are so interesting to look at. They have a basic oval shape but also have sides to them to make them even more interesting.
Size: 22x14mm
Quantity: 6