Easter bracelet with cross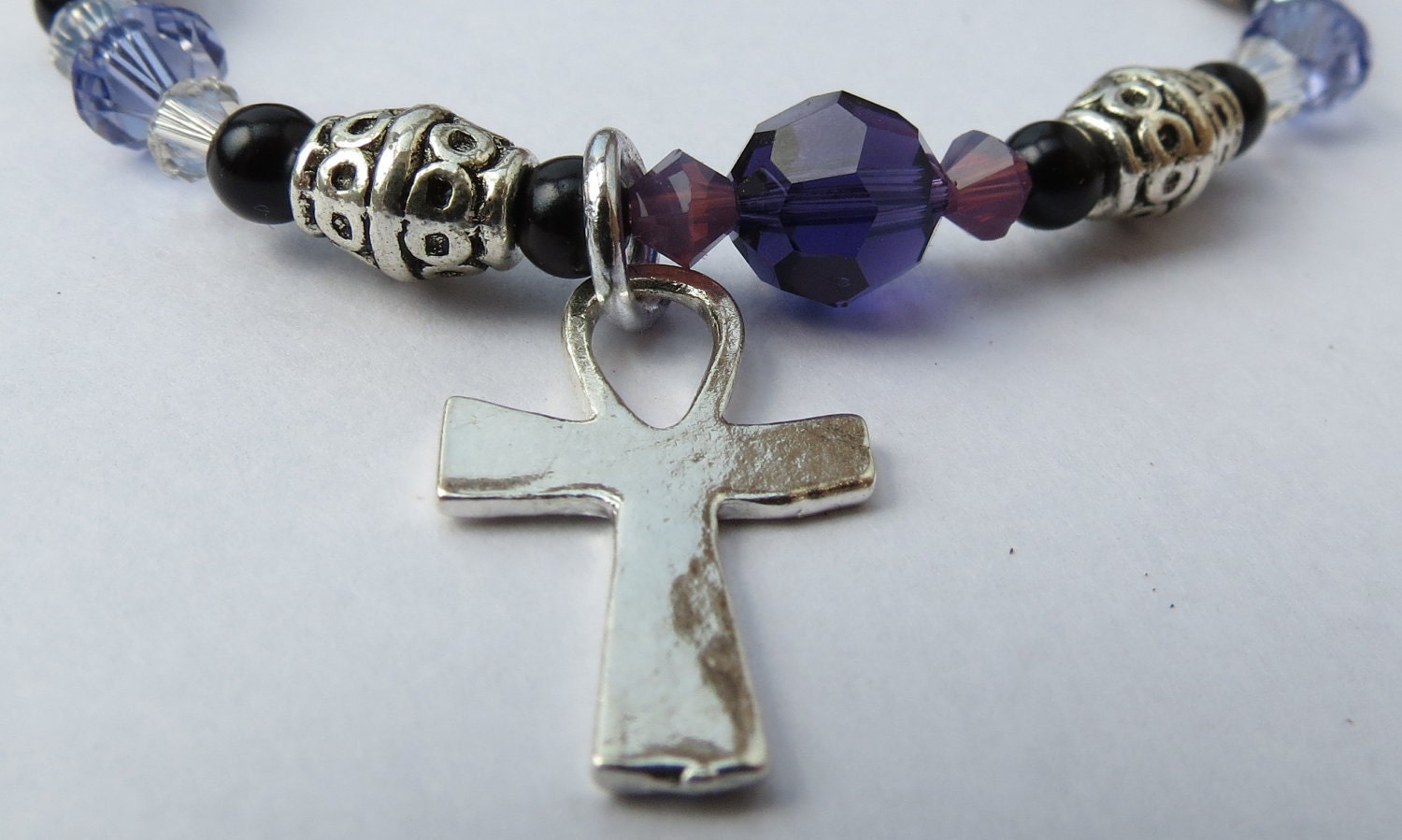 Add a little sparkle to your Easter basket this season with this beautiful bracelet with genuine Swarovski crystals.
This can be made in several colors and any size. Please convo with special requests and we will be happy to work with you to make the perfect bracelet for you or someone you love.
100% of all profits from this shop are donated to Tiggy's House, a children's home to fight sex-trafficking in Nepal. You can read more about what we are doing and why at www.tiggyshouse.com.
Original Oil Painting "Sunlight Cross" on 18x24 stretched canvas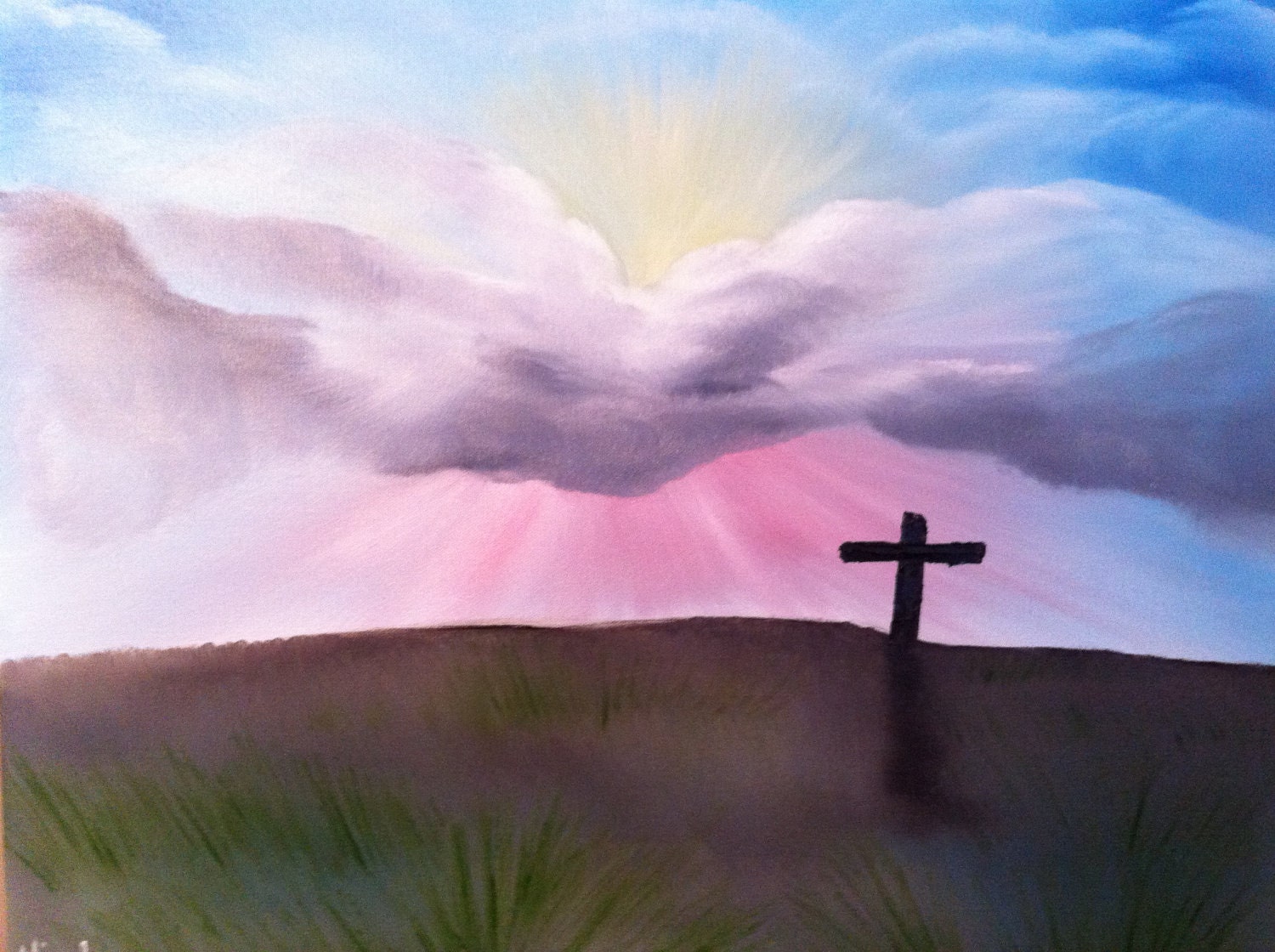 Title: "Sunlight Cross"
Size: 18x24
Medium: Oil painting on stretched canvas
This painting was inspired by a photo that my mother-in-law took while she was out on a walk. She captured the sun shining behind the clouds as it rose for the morning. It is at times like these that I have always felt closer to the Lord and felt that a cross in the foreground would make a nice statement with Easter right around the corner. A beautiful frame would add that final touch to make this the perfect gift for the faithful servant this Easter.
INTARSIA CROSS WITH DOVE WALL HANGING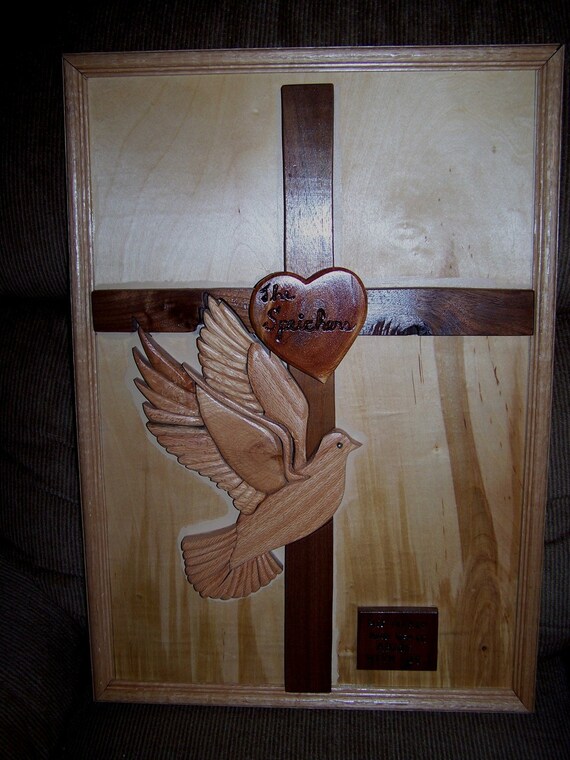 This is a CROSS WITH DOVE wall hanging. We can make this with different woods if you have a favorite and we can personalize it and make a heart in the middle with your last name. We can also put a backing on it or leave it without one (last picture). Perfect for any nursery!!! The colors and textures are all from the wood itself, which is what makes Intarsia so interesting. It is kind of like working a puzzle--except you get to make your own pieces. All woods used are listed on the back of the piece. Each piece of wood is hand selected, cut, sanded and glued together for a lasting unique art piece.
All of our woods are reclaimed. It is ready to hang.
Red & Purple Cross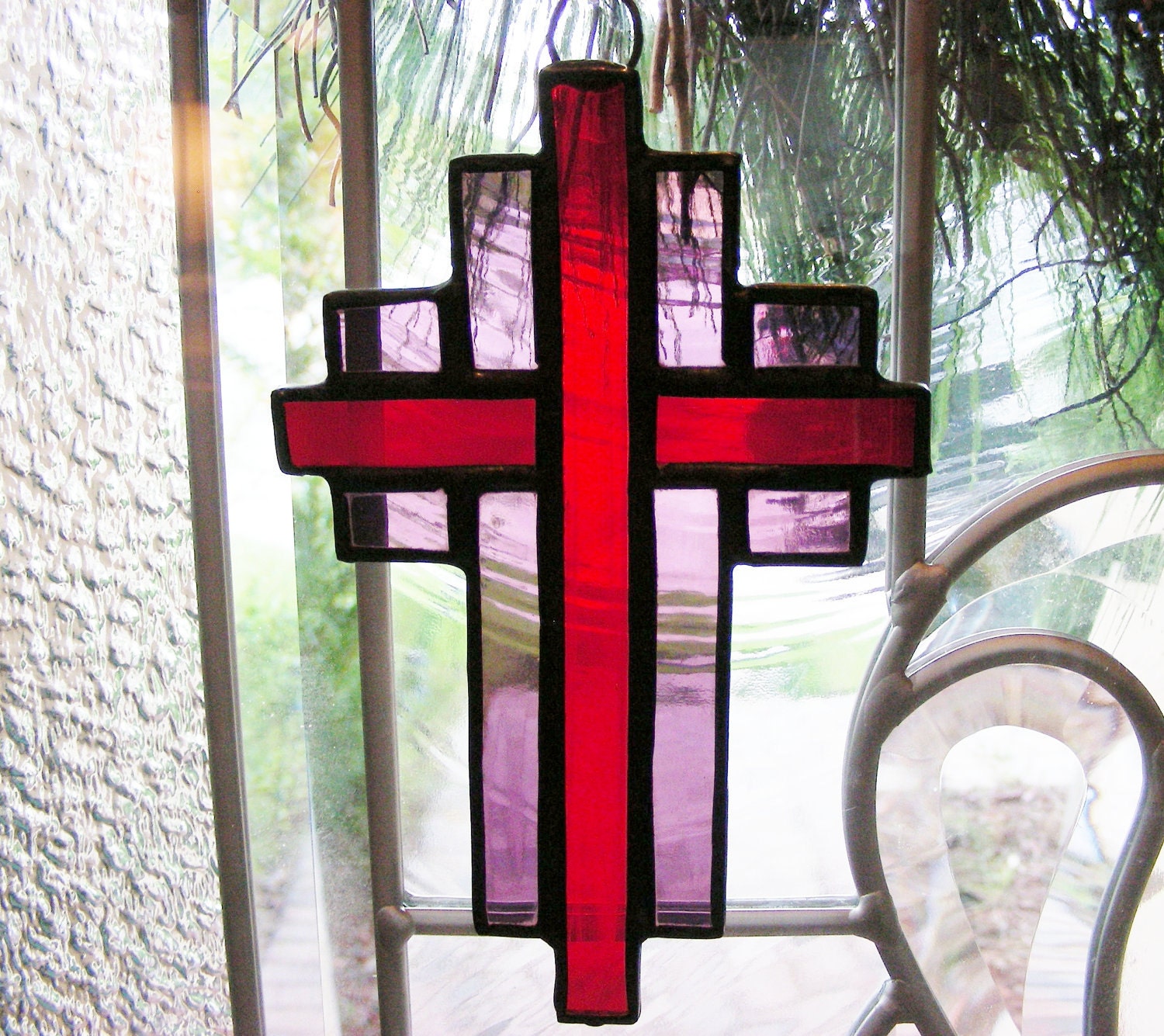 This cross measures 6" x 4"(15.24cm x 10.16cm) It has an translucent Deep Red for the center cross. The outer accent is a translucent Rosy Purple. A black patina has been added.
The Tiffany method was used on this piece, meaning it was foiled and hand leaded by me. A small metal ring is attached on the back allowing you to hang this item on a nail or use the enclosed monofilament wire (like fishing line) to hang it at the length you desire.
Sword and shield- leather necklace- choose your charms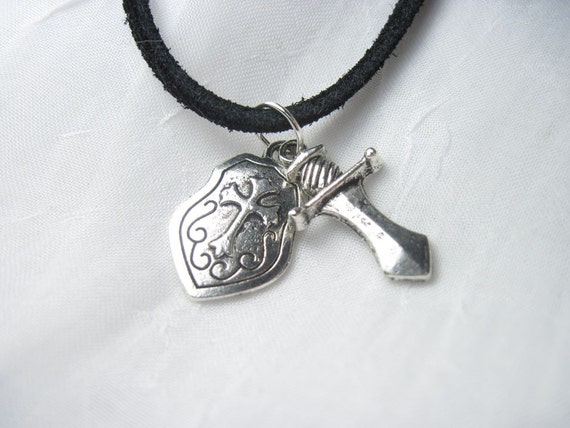 Choose your favorite 2 pewter charms; Shield, cross, sword, or Bible (with dove and cross cutouts)
To hang on a19 inch soft black leather cord. Finished with a silver lobster clasp with a 1" extender.
Great gift for that awesome man in your life: your father, husband, son or friend.
Women love it, too!






20pcs of Antique Bronze Simple Small Cross charms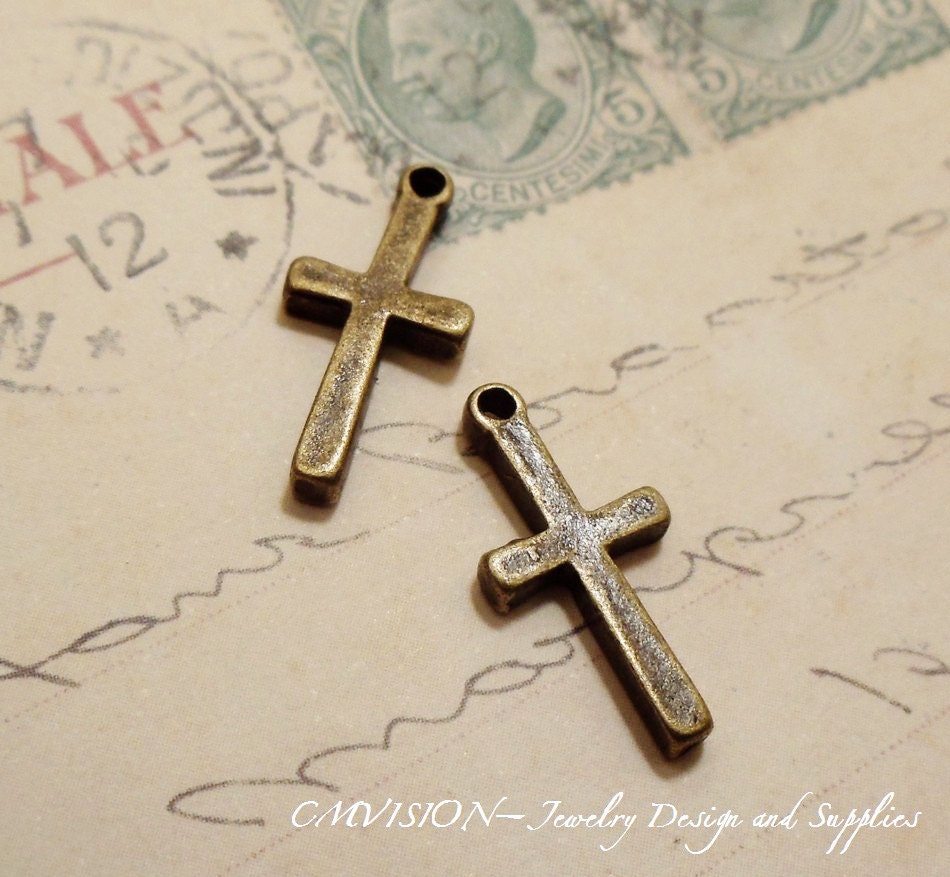 Gorgeous! Very trendy and high quality!
Best supplis for creative jewelry designer and scrapbooker!
************************************************************
Quantity: 20pcs
Material: NICKEL FREE and LEAD FREE Antique Bronze
Size: 9x19mm






I love You 8x10 Watercolor Print of Jesus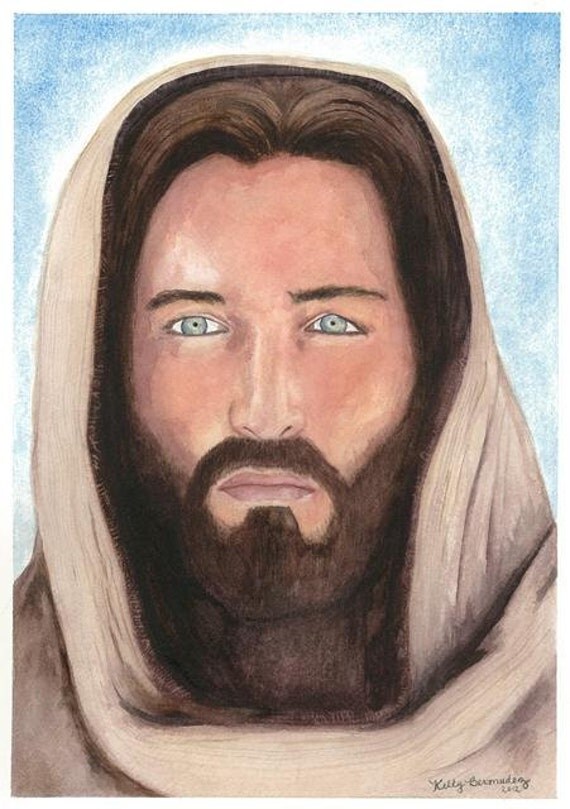 "I love You"
The message of Jesus to the world. John 3:16- For God so loved the world, that he gave his only begotten Son, that whosoever believes in him should not perish, but have everlasting life.
Reproduction of original watercolor painting by: Kelly Bermudez
-Print size: 8 x 10" inches
-Print will come signed and dated by the Artist and packaged in a clear sleeve and sturdy mailer to avoid bending in transit.


He is Risen Bookmark - Easter - Resurrection Day - Scripture - Christian - Mathew 28 - Hand Stitched - Light Blue - Plaid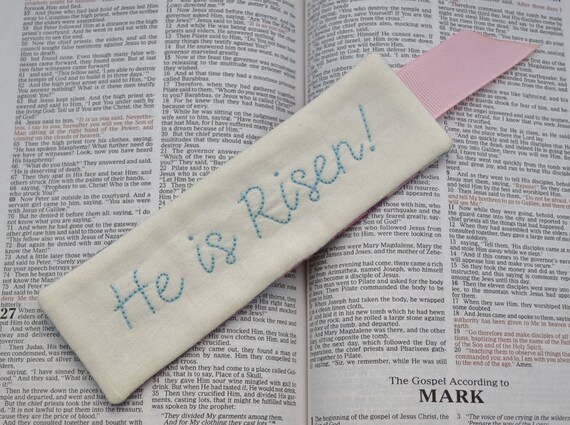 This bookmark is hand stitched on muslin with a portion of Mathew 28:6a "He is not here; for He is risen, as he said." The cheerful Easter plaid backing is cotton fabric. The top is a pink grosgrain ribbon. The bookmark is 6" x 2" (15.2 cm x 5 cm) and the grosgrain ribbon is 2 1/2" (6.4 cm) long.
My prayer is that this bookmark will bless you in your Bible time or in whatever you are reading.