The origin of April Fool's day has many fooled! In other words, there really isn't one origin that can be given the credit for this day. What many believe is that it began from from foolery back in the 12th century. In the long run, it really doesn't matter what the origin.
Have you been the victim of April Fool's?
While you think about that I hope you enjoy these finds!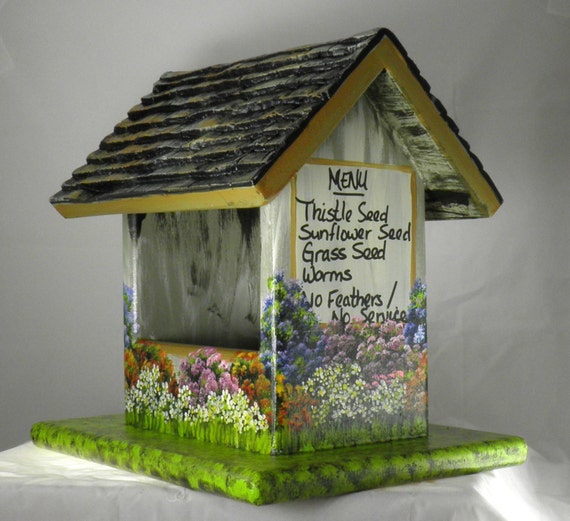 ***Click here to visit Shop
This birdfeeder is handcrafted out of pine and hand painted with acrylic paints.
Steve builds the feeder and then I take it and carve the roof to look like shingles. Then we putty it and sand it to make sure the seams are as finished as possible. Our next step is Steve spraying the bird feeder with a clear coat to seal it.Then I take it to my studio and prime it with a primer. Next, I get to paint it any way I want and I have fun with it. The last step is to take it back out to our shop and Steve gives it another six coats of clear coat so that it can be put outside and used by the birds.
Many people have questioned whether the birds would use it if there are so many colors on the feeder. I now have proof, my brother-in-law showed us a picture of a little nut hatch eating out of his.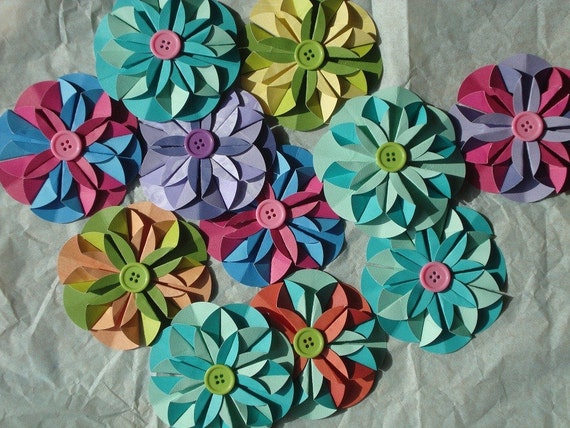 ***Click here to visit Shop
These flowers are hand-punched and folded and assembled by hand. They are comprised of 9 handpunched circles and are adhered with glue. They are so cute to use to embellish cards, scrapbooks, gifts, etc. Please specify what colours and sizes you'd prefer your flowers made in, or I will choose something for you. Don't worry- it'll be good!
I can make these in three different sizes:
The 'big' flowers are about 10 cm or four inches in diameter.
The 'medium' size flowers are about 7cm or 2.75 inches in diameter.
Gardenia ring trio. Vintage-inspired jewelry by Two Cheeky Monkeys on Etsy.
This fun and cute set of rings is perfect for the little girl or tween in your life! Share them with friends or keep all three for one recipient, there will be a colour to suit everybody and every outfit.
Three acrylic floral cabochons have been attached to silver-plated adjustable ring bases. The cabochons come in an amethyst purple rose bloom, a burgundy pink daisy and a royal blue lotus rose.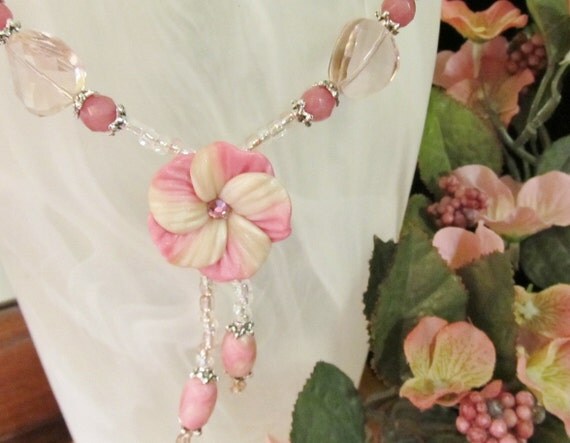 ***Click here to visit Shop
Feminine Flower Necklace in Pink with Crystal Accents and Rose Alexandrite
I adore flowers and, when I saw these flower beads created by BeeTreeByMe, I just knew I had to have them so I could create something wonderful with them. It took several attempts to find just the right way to present the beautiful pink and ivory flower that is the centerpiece of this necklace. Finally, I woke up one morning with an idea of just the perfect design.
As I mentioned before, the polymer clay flower and matching beads are the creation o f
BeeTreebyMe.etsy.com
. To create the remainder of the necklace, I used Rose Alexandrite beads, two large pink faceted crystal twist beads, and pink and white glass seed beads.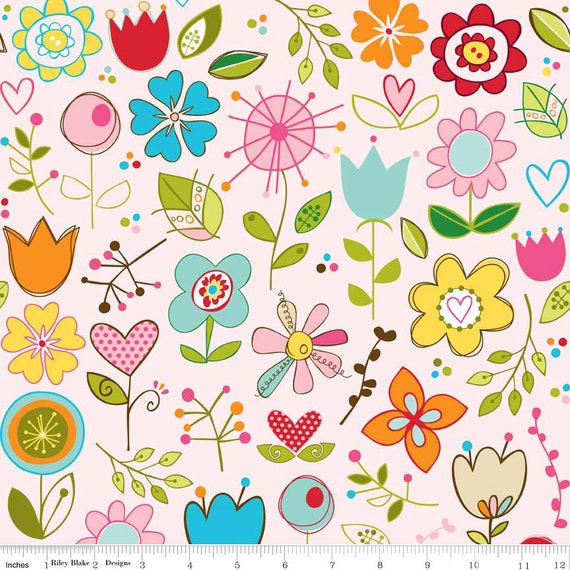 ***Click here to visit Shop
1 yard of pink flowers fabric from the "Sunny Happy Skies" collection from Riley Blake. 100% cotton fabric.. Purchase more yardage of this print by selecting the quantity in one yard increments.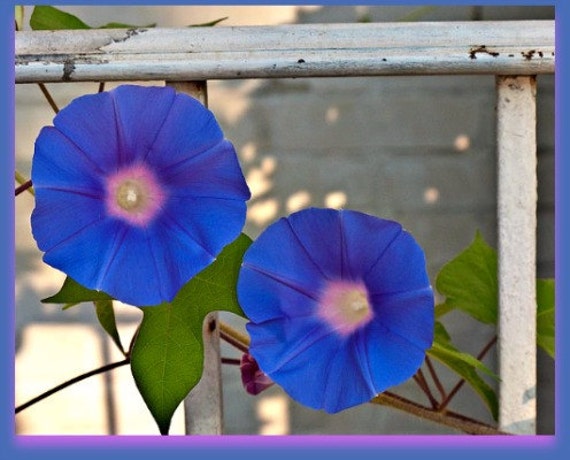 These beautiful royal blue morning Glory flowers were bright and open when I took their portrait.
I have listed it as a card but I can make this or any other photograph in numerous sizes.
All photographs are matte finish unless otherwise specified.