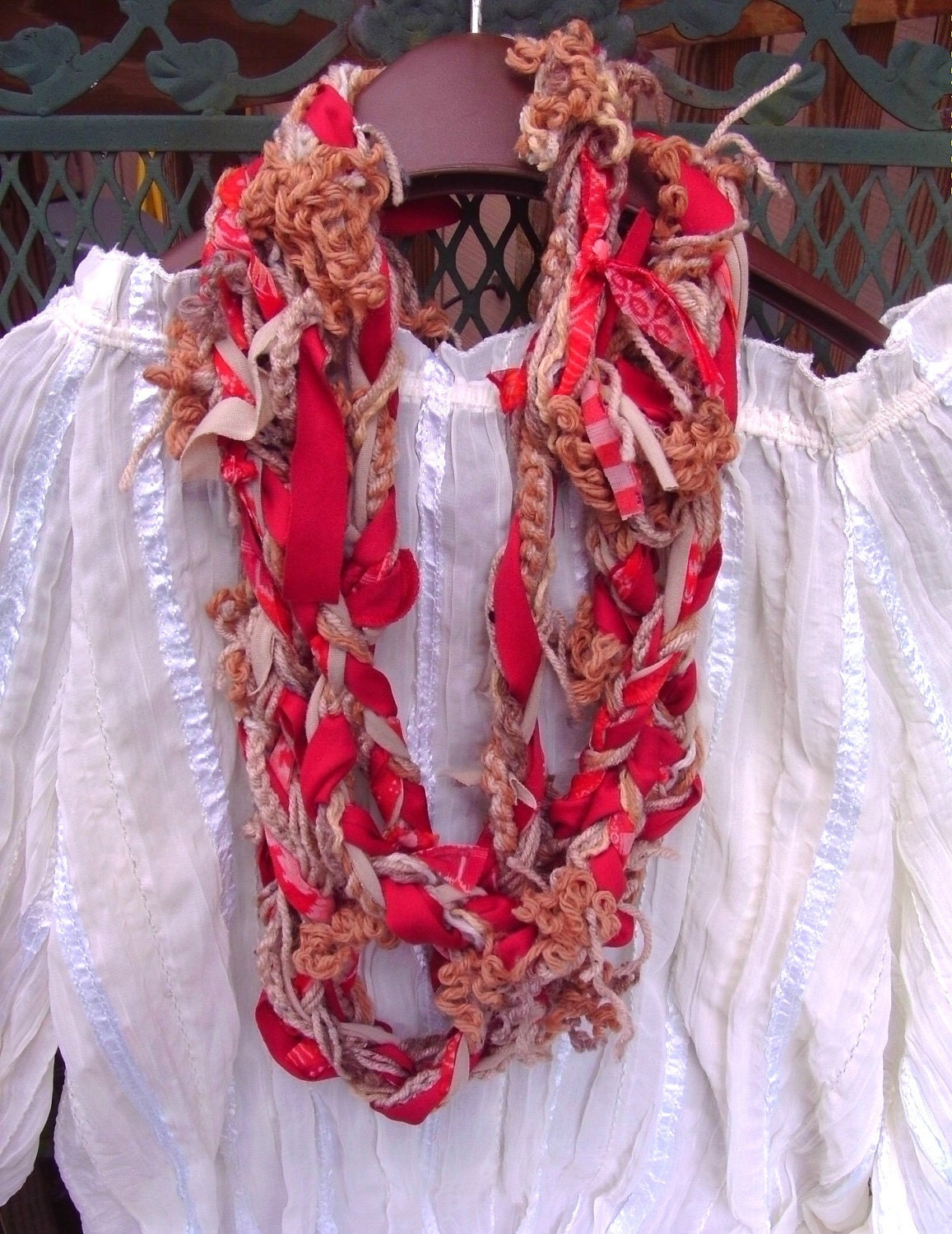 ****Click here to visit shop****
One of a kind, handmade Infinity cowl skinny scarf created from recycled fabric and yarn.
This versatile cowl is made in beautiful dark pink, taupe, tan, and white fabric and yarn, braided and crocheted into a large loop. This scarf/cowl can be worn as a warm scarf, cowl, or necklace with any outfit or coat!
Scarf measures approximately 60".