****CLICK TO VISIT SHOP****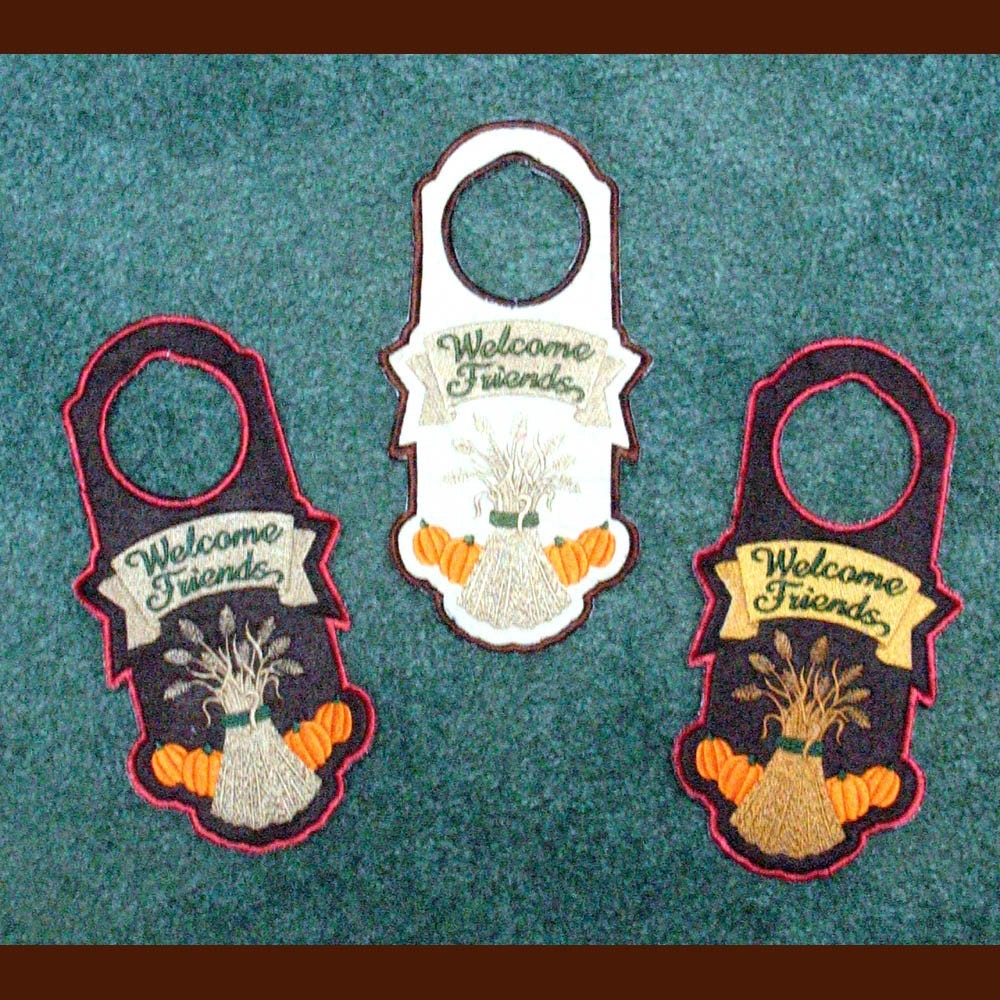 WHAT A PERFECT WAY TO WELCOME FRIENDS TO YOUR HOME!!

Made out of felt and embroidered. These fit over your doorknob. There are 3 styles completed. You might say "first come, first serve". The first to buy, gets first choice of colors and style. I then will go in and edit to name the 2 remaining. I will then do the same when the 2nd is sold.