****CLICK TO VISIT SHOP****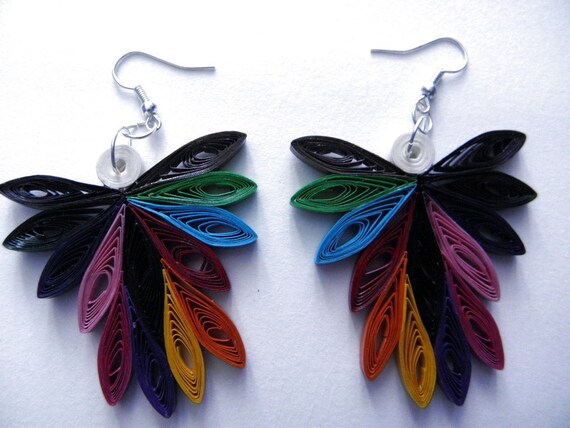 This earrings define people optimistic and dreamers.
Show that dreams can become reality as long as they work for.
Colors appeal to joy,happiness and beautiful thoughts.
Multicolored earrings made with quiiling technique.
The earrings are treated with a double layer of varnish to resistance.
Length:about 7 cm.